Hardware and Software Specifications, Examples, Links, and other info. are valid at the publishing time. In case it become invalid use the Internet Search.
1st Published, Dec. 2004
Over 6,500,000 Hits Site Wide in 2006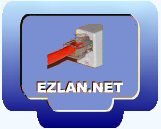 Windows XP SP2 - Network Perspective & Help page.
This page includes a collection of Links and other info that might help in the move to Windows XP SP2 (XPSP2) Update. It is a preliminary page written at the release of XPSP2 final. I will update the info as it comes in the next few weeks.
You can Down Load the XPSP2 inclusive file (272MB) here:
Link to: Windows XP Service Pack 2 Network Installation Package for IT Professionals and Developers.
Link to: Learn About Windows XP Service Pack 2.
Link to: How-to and Support for Windows XP Service Pack 2.
Link to: Windows XP Service Pack 2 (SP2) Support Center.
Link to: Microsoft TechNet main XPSP2 page.
---
Installation
XPSP2 can be installed over original WinXP (no need to install XPSP1 first), over WinXP SP1, and over the RC releases of WinXPSP2 (Not sure about the beta versions of XPSP2. Probably better to do a fresh install).
If you install XPSP2 and later On have to reformat and use the original WinXP you are back to square one and you have to reinstall XPSP2.
In order to avoid such a situation you can Slip Stream WinXP and XPSP2. Slip Stream is a process of combining the original WinXP CD-ROM and XPSP2 to one Bootable Disk.
The following page includes detailed instructions for Win2000 the exact same process applies to WinXP.
Link to: Making a Bootable Windows 2000 CD with Service Pack Integrated
When you fresh install by using the Slipped Stream CD the installation results in a WinXP SP2 system, no update is needed.
---
Network.
List of networking fixes in Windows XP Service Pack 2
How to troubleshoot TCP/IP connectivity with Windows XP.
---
Firewall.
I am using the XPSP2 Firewall for a while on one Computer and it works very well as a Firewall. I would probably will use it on any computer that needs firewall only.
Personally I use the Norton Internet Security for one "Big Reason", it is a Firewall, Antivirus, Popup Buster, Ad -Buster, and more in one package.
My experience shows that One package is better and less troublesome for TCP/IP Stack. Otherwise the Stack is intercepted by few programs each doing its own things and sooner or later it goes to the Moon.
Deploying Windows Firewall Settings for Microsoft Windows XP with Service Pack 2.
Description of a Personal Firewall
Description of the Windows Firewall feature in Windows XP Service Pack 2
Troubleshooting Windows Firewall settings in Windows XP Service Pack 2
---
Wireless.
In WinXP SP2 WZC is improved and got a nicer better interface.

Microsoft provides it as an added service to Windows Network system. However they can not force the manufactures of the Wireless Hardware to conform to this add-on.

Some manufacturer do not care whether it is conforming to WCZ, some might deliberately make it not conforming (this is especially so with the Entry Level Wireless Brands).

I would suggest to use first the manufacturer drivers, and utility. If it does not work with the manufacturer driver and utility take it with the Brand's Support Tech.

Once it is working with the above, and you want to try for easier configuration you might try WZC, YMMV.

Most Recent Wireless Hardware with have a better chance with WZC than any of the past units.
Wireless LAN Enhancements in Windows XP Service Pack 2.
How to troubleshoot wireless network connections in Windows XP Service Pack 2
---

Copyright © 2001-2007 EZLAN.NET. All Rights Reserved.
Home