Over 6,500,000 Hits Site Wide in 2006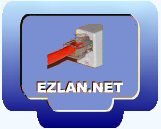 Disclaimer and Limitation of Liability
The information available on this web site is not to be a substitute for professional advice.
All the content of this web site is provided for educational and informational purposes without warranty of any kind, and does not imply endorsement.
We assume no responsibility or liability for any information, links, products or services available from this web site or your reliance upon it.
This web site contains links to other sites. Please be aware that we are not responsible for the privacy practices of other sites.
---
All the information on this Site is provided AS IS
with no warranties, and confers no rights.
---

If we linked or published by mistake material that is copyrighted elsewhere, please let us know and it will be removed promptly.
---
Copyright © 2001-2007 EZLAN.NET. All Rights Reserved.
Home